Luigi dedicated this fold, called the Ballerina, to the memory of Diana, Princess of Wales who died 20 years ago on 31st August 1997. Known as "the people's princess", Diana was Patron of the English Royal Ballet and famously danced on stage with Wayne Sleep at the Royal Opera House.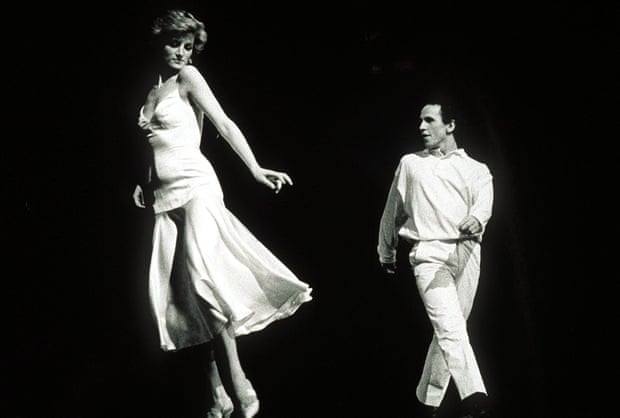 ---
Click here, or on the diagram below, to download the full-size diagram as a PDF file which you can print.
Fold on the dotted lines in the direction indicated by the arrows. Turn the fold over between steps 5 and 6 as indicated by the arrow with a loop.
If you have any problem making this fold, contact the "Napkin Folding Helpline" (moc.tsegidelbat|gnidlofnikpan#moc.tsegidelbat|gnidlofnikpan) for guidance.
---
Buy the Book
This Ballerina fold is just one of over 80 in Luigi's napkin folding book: "The Language of Napkin Folding".
Why not buy a copy from our web shop so that you can try out some of the other folds at your leisure?
---